Quality Assurance (QA) Analyst / Test Engineer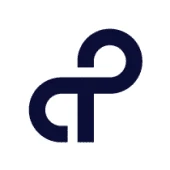 Tray
IT, Quality Assurance
London, UK
Posted on Friday, June 30, 2023
TRAY.IO
IS USHERING IN THE ERA OF THE AUTOMATED ORGANISATION
We believe that any organisation can and should automate. With
Tray.io
, citizen automators throughout organisations can easily automate complex processes through a powerful, flexible platform, and can connect their entire cloud stack thanks to APIs. Today businesses like IBM, GitHub, Forbes, Lyft, and DigitalOcean rely on
Tray.io
to connect and automate data flow between the tools they use every day. With
Tray.io
's visual workflow builder our customers create automations to drive their business processes without writing a single line of code. Our challenge is to build a cutting-edge product that is powerful and complete while also being beautiful and easy to use.
You'll contribute directly to this mission with a team that fully supports you to do your best work. You'll join humble but fiercely ambitious people like yourself, who also take great pride in what they do, working in a culture built on friendship, transparency, and above all, looking out for one another. You'll have endless opportunities to learn and grow professionally in a fun, fast-paced, and open environment. Plus, you'll get to make your mark at a rapidly-growing company positioned to completely reinvent a multibillion-dollar industry.
YOUR MISSION
Tray.io
's backend infrastructure processes millions of requests per day and is a mission-critical component of our customers' businesses. As a Quality Assurance (QA) Analyst / Test Engineer working in the Platform team at
Tray.io
, you'll be part of a team responsible for designing, building and running the software and systems which underpin our large-scale, real-time, distributed infrastructure.
The Platform team is responsible for providing a production environment where connectors integrations and automations can run reliably and at scale. Quality of our service and deliverables is paramount to the success of our business, as is innovation, and your role is critical to helping us achieve this goal. Complementing a growing team of Software Engineers, Product/Program Managers and Product Designers, we are seeking QA Analysts /Test Engineers to work within our cross-functional delivery teams to ensure quality of our work, contribute towards our technical best practice and innovation forums, and drive best-in-class software quality across all our projects, design test strategies and implement test automation.
Your day to day role and prime responsibility will be planning, creating and executing manual and automated software test activities. You will be expected to own and lead all stages of the testing lifecycle from inception to delivery (from initial planning, creating test plans and scripts, through execution to reporting of the results, including UAT and Deployment), taking the initiative to resolve issues, tackle and remove roadblocks and see through resolution of requirements, issues and defects.
You will provide quality assurance guidance on testing processes, coverage and strategies while using your judgement to accomplish project objectives, assigned work tasks and deliver high quality to our products, solutions and processes. You will take responsibility for testing all aspects of our product from the user onboarding and signup process to complex interactions with our web-based application and APIs.
Also, you will contribute to the vision and to the future direction of our Platform, especially in regards of which technologies we will focus on, which tools and solutions to pursue, and also collaborate on a strategy on explorative projects and improvements to our existing workflows and toolchains. Proactiveness, mentorship and entrepreneurship will be important components for your role. Above all, we really value creativity and the ability to find unique solutions to solve everyday problems. We are a young startup and you will have the opportunity and freedom to shape the way we work.
Responsibilities:
* Work with our Tech Leads, Software Engineers, Automation Engineers and other stakeholders to develop, document, improve and implement best practice SQA processes.
* Find & manage the resolution of bugs/defects, proactively identify risks to management. Design, implement/execute, debug, regression test, validate and verify when fixes implemented.
* Introduce pragmatic test strategies, structure, quality success KPIs, test standards and test documentation.
* Design and assist in building our test automation architecture to automate test cases.
* Work with business owners and cross-functional delivery teams to develop and implement related test plans/cases.
Requirements
Minimum qualifications:
* Strong experience of hands-on manual and automated testing involving functional, non-functional, regression, integration, load/stress, performance and user acceptance testing.
* Ability to clearly log and take ownership of the resolution of software defects.
* Proven adaptive test strategies gained from test experience across ...