Senior Visual Designer, Marketing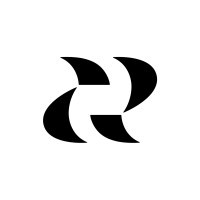 Reforge
Marketing & Communications, Design
Remote · United States
Posted on Thursday, November 9, 2023
ABOUT THIS ROLE
The Reforge Marketing team is central to our company's evolution, committed to shining the spotlight on our impressive network of leading practitioners. We are evolving our marketing from a word-of-mouth, long-form-content approach to a modern media powerhouse. The Marketing team is dedicated to crafting and sharing the captivating stories and invaluable learnings of our practitioners through popular content formats. By bringing recognition to our practitioners, we not only accelerate Reforge's growth but also pave the way for myriad opportunities for the experts within our network.
Reforge is looking for a multi-talented creative who can seamlessly merge design sensibility with a performance marketing mindset.
Our ideal candidate will be proficient in graphic design and video production in a performance marketing context, ensuring our branded content not only captivates but also effectively drives our desired business outcomes.
ABOUT REFORGE
Reforge is a new kind of educational company that helps you access the earned insights of the world's leading practitioners, learn and apply frameworks without leaving your job, and build a strong professional network. Our content, network, and brand combine into a unique product offering that creates unparalleled access to insights that are typically trapped in the heads of top operators.
OUR OPERATING VALUES
Our operating values are opinionated on purpose. We don't aim to be everything to everyone. Their distinctness is meant to be used as a common set of threads that bond us together on our mission. We use our values to operate, solve problems, make decisions, evaluate/reward team members, and determine who and how we hire. You can see our full set of values and the decisions behind them on Reforge Artifacts.
⛴️ Delivering value to customers is all that matters.
🔂 Maximize the pace of improvement.
⚡️ Small teams do bigger things.
🧠Think like an underdog.
⚙️ Be a problem-solving machine.
WHO YOU'LL WORK WITH
Head of Design: You'll report to Erin Mongan who will help you develop in your craft
Fellow Designers: You'll sit on the Reforge Design Team giving you the opportunity to exchange inspiration and feedback, growing together in your craft.
Head of Marketing: You'll work closely with the Head of Marketing on marketing strategy and execution.
Lifecycle Marketer: You'll work with Kate Coghlan to deliver an engaging, branded experience throughout the customer journey.
Chief of Staff: You'll partner with Ben Kornick on the promotion of our podcast, Unsolicited Feedback
Product Pods: You'll collaborate with Product Marketers, Product Designers, and Product Managers to promote our various lines of business.
Expert Network: You'll have access to our ever-growing network of leading practitioners whose work you will be promoting
WHAT YOU'LL OWN
You'll play a key role in growing Reforge's marketing engine through:
Graphic Design:

Conceptualize and produce visually striking branded assets tailored for various marketing channels such as LinkedIn, YouTube, TikTok, and others.
Design branded emails that engage our customers throughout the customer journey

Motion Graphics and Video Editing/Production:

Conceptualize and produce videos from diverse content sources and optimize them for platform-specific distribution.
Collaborate with content creators and marketers to ensure brand consistency, engagement, and conversions through our video content.
You'll assist in capturing demand through:
UI/UX:

Own design of the Reforge non-member website so that it is both visually appealing and geared towards our performance marketing goals.
SKILLS & EXPERIENCE WE ARE LOOKING FOR
Non Negotiables
5+ years design experience within an agency or in-house creative department
Proven experience in graphic design within a media marketing context
Proven ability creating motion graphics
Proven experience producing and editing video
Proven experience ability to design effective landing pages
Proven ability to manage multiple projects simultaneously and deliver in a fast-paced environment
Familiarity with the nuances of different social platforms (Linkedin, YouTube, TikTok, etc.)
Basic understanding of performance marketing principles, analytics, and tools
Excellent communication & collaboration
Nice to Have
Bachelor's degree in Graphic Design, Media Production, Marketing, or a related field
Experience working in-house at a consumer tech company
Attributes that will make you successful in this role
Design Sensibility: You effectively balance form with function. You demonstrate mastery of design principles such as contrast, alignment, repetition, and proximity. You are committed to your craft without being precious about it; you value impact over perfection.
Analytical Mindset: You have an ability to intertwine artistic endeavors with data-driven insights. You are adept at gauging the effectiveness of your creations and making adjustments based on performance data to achieve the desired business outcomes.
Agility and Adaptability: In a fast-paced and evolving environment, you are highly adaptable to changing needs and requirements. You can pivot strategies, embrace new trends, and continuously innovate your approach based on both internal company shifts and external market dynamics.
Ingenuity: You demonstrate a knack for cleverly overcoming challenges by repurposing resources or combining ideas in unexpected ways. You possess an ability to "think outside the box", especially in situations with constraints.
Excellent Communication: You work well with stakeholders across products and functions through clear, respectful communication. In your approach, you foster trust and align interests ensuring smooth, seamless execution.
BENEFITS
The internal mission of Reforge is to create an environment where you create the best work of your career. In order to do that we offer:
Flexible/Distributed Work Environment - Everyone does their best work in different environments. We operate as a distributed-first team and offer financial support that enables you to create the schedule and environment that fits to you. We also ask that every employee block off 2-3 hours of daily "deep work," ensuring that you always have uninterrupted time and can keep a schedule that enables you to do your best work.
Healthcare - We offer top rated health, vision, and dental insurance. We cover 100% of monthly premiums for employees, and 70% for dependents.
Salary + Equity - We offer highly competitive salary and equity inline with top tier technology companies.
401k - We offer the opportunity for you to contribute to a 401k directly from your paycheck.
Flexible PTO - Having plentiful "off the grid" time is a key to doing your best work. We offer flexible PTO. Take time when you need it. Everyone must take at least 10 days per year, and we highly encourage more.
…and much more
Our commitment to diversity and inclusion: We deeply value creating a team with different perspectives, educational backgrounds, and life experiences, and we prioritize diversity within our team. We encourage people from underrepresented backgrounds to apply.