Course Instructor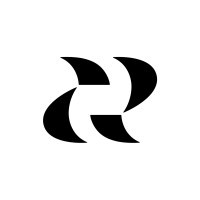 Reforge
United States · Remote
Posted on Wednesday, November 1, 2023
The Role
Course Instructors own the planning and delivery of our highest performing online, cohort-based courses. They bring deep subject matter expertise, paired with meaningful lived experiences related to the course topic, to guide a group of enrollees through an interactive, highly-engaging, and transformative live course experience.
This role is part-time, requiring approximately 7-8 hours per week over a span of ~9 weeks. However, exceptional Instructors will have the opportunity to teach multiple courses throughout the year and may even consider leading multiple courses concurrently.
Reforge Overview
Reforge is a best-in-class learning and development platform for tech professionals. We are where top tech talent comes to scale; the leading solution for advancing careers in Product and Growth.
Our instructors are expert operators at the frontier of tech. You have been on the front lines, solving the challenges of the world's leading tech companies. You have developed hard-earned insights that few people have. But until now you haven't had the time, platform, or partnership to share them. The Lead Instructor Role is an opportunity to share and amplify your expertise to make a difference for hundreds, if not thousands, of tech professionals.
Courses for Q1 2024
We are seeking Instructors for the following courses in Q1.
Growth Series
Product-Led Growth
Product Management Foundations
Retention & Engagement (Part 1)
Retention & Engagement (Part 2)
Mastering Product Management
Martech or Leading Growth Teams (name to be finalized)
Product Strategy
Product Marketing
The Opportunity: Detailed Description of What You Do
As an Instructor you will have the opportunity to shape the future of your function in tech through planning and delivering great live learning experiences. As an instructor for a top Reforge course, you will bring the existing course content to life as you guide a group of enrollees through a structured, and interactive learning experience. You will spend ~6 weeks preparing for the course and 3 weeks delivering the course. In particular, you will:
Design and deliver engaging live events for the course (often improving off previous materials and recordings)

Manage all outreach and coordination with any featured guests that you want to bring in from the broader Reforge network.

Help define key course decisions about length, #of live sessions, and dates of live sessions.
(Optional) Recruit and manage teaching assistant(s) to support with course admin needs and event logistics. This is optional, but recommended for most instructors.
Plan and manage all communications with course participants from the moment the course starts up through collecting feedback after the course is finished. This includes sending emails, slack messages, and calendar invites.
Answer participant questions (synchronously and asynchronously)
Plan and run office hours with course participants (if desired)
Clearly set and articulate course expectations with enrollees.
Collect feedback during course to continually iterate and improve
Collect feedback after the course and synthesizes takeaways for how the course can be improved for future iterations.
Qualifications: What You'll Bring
Deep, relevant expertise on the related topic. Direct experience leading work and solving problems related to the course's main topics.
Facilitation expertise. Experience in planning, designing, and delivering high-quality online workshops, live events, or courses to large audiences (100+ people).

Ability to engage large audiences through interactive online events.

Communication excellence. Exceptional written and verbal communication skills, with the ability to clearly explain complex topics in simple ways.
High-level of ownership. Ability and desire to take complete ownership over the course delivery experience, including recruiting and coordinating with featured guests and Teaching Assistants.
Detail-orientation. Desire and willingness to dive deep into the details when needed to ensure participants have a great course experience. This involves ensuring all comms (email, Slack, calendar invites) are consistent and sent out on schedule, planning exactly how you will facilitate polls, discussions, and breakout rooms, following up with individual participants based on their questions and/or feedback, and more.
Credible experience. Demonstrated career success with Director-level roles (or higher) at recognizable tech companies.
What You Will Gain
Compensation: $22.5k - 30k (based on size of course).

Bonus potential based on course performance (satisfaction and engagement)
Note: this is for a single course session. Great Instructors will have the opportunity to lead multiple courses throughout the year (or even at a time).

Rapid growth in your network and personal brand through exposure to hundreds of professionals that will look up to you for your expertise and guidance.
A path toward additional income streams, including future advising or fractional gigs.

Many past instructors saw advising gigs result directly from the courses they have taught.

Gain additional credibility for your expertise on a given topic with current and future employers.
FAQ
How long are these courses?
Most courses will be between 2-4 weeks long (with at lest 1-2 live sessions per week).
Do I need to be available all of Q1? What if I have I have a vacation/commitment planned?
No. If selected, we will work with you to set dates for your course (within Q1). You need to be available for the duration of your course plus the weeks leading up to the course.
Do I need to be located in the US?
For now, we are only considering applicants based in the US.