Engagement Manager, Customer Success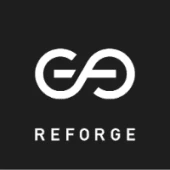 Reforge
Customer Service, Sales & Business Development
United States · Remote
Posted on Friday, June 30, 2023
Reforge is looking for an Engagement Manager to join our new Customer Success function to help us continue to build a best in class B2B business. We're looking for seasoned Customer Success operators to help us build the Customer Success function from near-zero to one. This is a critical role to be part of the founding team of a new function, offering a deep and lasting impact on the company's trajectory.
ABOUT REFORGE
Reforge is a new kind of educational company that helps you access the earned insights of the world's leading practitioners, learn and apply frameworks without leaving your job, and build a strong professional network. Our content, community, experience, and brand combine into a unique product offering that creates unparalleled access to insights that are typically trapped in the heads of top operators.
Reforge has grown to 6,000+ companies and ~20,000 members as a bottoms up, individual-first learning platform. We're evolving to bottoms up + tops down, and teams-oriented learning platform, with multiple ways to engage and get value. Increasingly, Teams will not be a collection of individuals using Reforge, but true product teams/orgs seeking to develop a shared language, drive impact, and never start from scratch. At the same time, Reforge is making major investments to increase the number of ways Teams can get value from our product and network.
The Customer Success Team will lead the charge in helping our Teams customers find even more value from Reforge and build the systems to help teams do so.
WHAT YOU WILL DO
Identify interventions to drive engagement and value for subscription owners and end users
Collect, synthesize, and disseminate feedback from customers across the organization to inform the efforts of our Product, Supply, and Sales organizations.
Establish and deliver on account plans to drive activation, engagement, and satisfaction in accordance with the business needs of the buyer
Identify opportunities to expand Reforge's reach and impact within existing accounts
In addition, you will:
Help define the overarching strategy for Customer Success at Reforge
Refine our account segmentation rubric
Define and track critical success metrics
Develop a plan to help scale the Customer Success team
Build foundational systems, processes, and playbooks to set the function up for success ****
WHY THIS OPPORTUNITY IS UNIQUE
Impact - You'll be one of the people at the company closest to understanding our customers, and be a key liaison to P3D and Supply as a result, informing what we build next
Network - You'll work closely with senior leaders at top tech companies, from Zapier to Microsoft, going deep on their biggest challenges and helping them achieve their goals of building world class products
Creativity - You will have the freedom to flex your creativity, with the ability to test, iterate, and scale ideas quickly across our sizeable customer base
Inflection Point - You will be a key driver of Reforge through the company's most critical inflection point yet, as we ship some of our largest, most ambitious bets yet
SKILLS & EXPERIENCE WE'RE LOOKING FOR
An Experienced Customer Success Leader – You have 5-10 years of experience in high-touch, consultative B2B Customer Success roles, ideally within early stage start-ups. Past experience in Sales, Business Development, Management Consulting, or other client-facing roles may also be considered. You have worked directly with senior leaders in sophisticated organizations, and you've been able to establish strong relationships with these individuals.
Both Strategic and Action-Oriented - You're able to traverse from the 30,000 foot level to the 30 foot level. For example, in a single day, you might create a plan to help a group of customers leverage Reforge to shift their growth model to be more product led, and roll up your sleeves to solve an immediate need for an existing start-up account.
A Strong Communicator – You have outstanding written and verbal communication skills, and you're able to use those skills to deliver compelling narratives to multiple audiences.
Commercial Orientation - You are constantly looking for opportunities to help drive value for our customers, both through existing pathways and by finding new sources of value for a customer.
Synthesizer - You have the skills and inclination to proactively synthesize patterns and the ability to translate insights into assets and processes
Excitement about building a new function - In this role, you'll be a critical leader on a brand new team. We're looking for someone who is not only comfortable with ambiguity, but who would love the opportunity to build the function from scratch.
Highly Collaborative -- You're able to build trust with colleagues across all levels and functions.
Mission-Aligned - You have a passion for our mission for people to do the best work of their careers. You're excited by the fact that your work will play a critical role in helping Reforge's members learn, grow, and succeed in their careers.
BENEFITS
The internal mission of Reforge is to create an environment where you create the best work of your career. In order to do that we offer:
Flexible/Distributed Work Environment - Everyone does their best work in different environments. We operate as a distributed-first team and offer financial support that enables you to create the schedule and environment that fits to you.
Professional Development - We focus on a culture of learning. We offer full financial reimbursement for almost all professional development interests and efforts.
Benefits - We offer top rated health, vision, and dental insurance. We cover 100% of monthly premiums for employees, and 70% for dependents.
Salary + Equity - We offer highly competitive salary and equity inline with top tier technology companies.
401k - We offer the opportunity for you to contribute to a 401k directly from your paycheck
Flexible PTO - Having plentiful "off the grid" time is a key to doing your best work. We offer flexible PTO. Take time when you need it. Everyone must take at least 10 days per year, and we highly encourage more.