Senior Data Analyst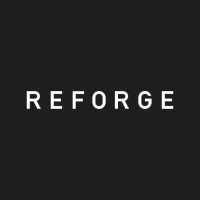 Reforge
IT, Data Science
United States · Remote
Posted on Thursday, April 27, 2023
ABOUT THIS ROLE
Our centralized analytics team at Reforge uses best-in-class tools, creates the central source of truth for the entire business, empowers functional teams to be self-sufficient in leveraging data to improve the customer experience, and runs analyses that drive strategy for teams and the entire company. We are taking the untapped knowledge, frameworks, and practices from industry leaders and making them accessible to our customers. Our goal is to help our members do the best work of their careers by unlocking insights and then helping them apply them back to their jobs right away.
ABOUT REFORGE
Reforge is a new kind of educational company that helps you access the earned insights of the world's leading practitioners, learn and apply frameworks without leaving your job, and build a strong professional network. Our content, community, experience, and brand combine into a unique product offering that creates unparalleled access to insights that are typically trapped in the heads of top operators.
WHO YOU'LL WORK WITH
Analytics Manager

- You'll work closely with and report to the Analytics Manager, Will Georges

Data Team -

You'll be among a tight-knit group of 2 other highly-skilled analysts. You will help to shape the culture of the team, refine our team rituals, and help pick and implement our technology toolset.

Finance Team

- You'll be a true partner to our Finance team rather than someone who receives a queue of requests. You'll help the team become self-sufficient in answering their own questions, partner with them on strategy, and do exploratory analyses that help to shape the direction of the company.

Marketing Team

- Working with the marketing team is a tremendous opportunity to improve the effectiveness of our revenue and engagement campaigns, and data will be a central ingredient to all of their campaigns.
WHAT YOU'LL OWN
Here are some delightful bullet points that outline some things you'll be doing:
Working with key stakeholders in Finance to rethink our financial modeling and reporting. Fully understand our business, define metrics, and update or build out new data models to give the team insight into these metrics.
Maturing the team's marketing understanding and creating insights to be leveraged in funnel optimization.
Identifying opportunities within

Product, Marketing and Finance

and

contributing to an ongoing backlog

.
SKILLS & EXPERIENCE WE ARE LOOKING FOR
Experience working with complicated SQL queries and ETL tools like DBT
Experience working with Finance teams and leaders to define and track key metrics, including ARR, TCV, Retention, etc.

Experience with invoice and payment data from Stripe

or similar software

Experience with data from marketing software (

i.e. Google Analytics, customer data platforms like Segment

)

Experience working with ambiguity, and prioritizing work across unstructured problems.
Excellent SQL skills, both for ad-hoc queries and e

xperience developing and editing SQL models, ideally using transformation tools like DBT

.
Experience working with BI tools like Metabase, Looker, or Tableau
Experience presenting technical analyses in clear and impactful formats (written summaries, live demos, presentations, etc)
Excellent written and communication skills
Experience working cross-functionally across teams with varying technical proficiency and expertise to prioritize and plan work, making tradeoffs and executing on large projects with tight deadlines.
Nice to Have
Reforge alum and/or familiar with the platform
Experience with marketing frameworks, such as approaches to attribution and lifecycle marketing.
4+ years of demonstrated analytics experience, analyzing financial and marketing data for online consumer software products, e.g. online shopping, social sites, streaming services, gaming, and other related industries.
Experience working with behavioral analytics tools like Amplitude, Mixpanel, or Heap
Demonstrated examples of

uncovering new areas of opportunity, developing hypotheses, and assessing upside of a given opportunity using analytical skills.
Attributes that will make you successful in this role
Deeply quantitative
Highly communicative - This person should be naturally curious and communicate those questions to stakeholders. We want analysts who are able to tell a story with the data, explain the technical elements of an analysis but communicate why it's important.
Strong business acumen, including c

omfort defining and working with key company metrics, including ARR, TCV, CAC, Retention.

Strong curiosity and desire to extract actionable insights from analyses and drive better decision making across the organization.
BENEFITS
The internal mission of Reforge is to create an environment where you create the best work of your career. In order to do that we offer:
Flexible/Distributed Work Environment - Everyone does their best work in different environments. We operate as a distributed-first team and offer financial support that enables you to create the schedule and environment that fits to you.
Professional Development - We focus on a culture of learning. We offer full financial reimbursement for almost all professional development interests and efforts.
Benefits - We offer top rated health, vision, and dental insurance. We cover 100% of monthly premiums for employees, and 70% for dependents.
Salary + Equity - We offer highly competitive salary and equity inline with top tier technology companies.
401k - We offer the opportunity for you to contribute to a 401k directly from your paycheck
Flexible PTO - Having plentiful "off the grid" time is a key to doing your best work. We offer flexible PTO. Take time when you need it. Everyone must take at least 10 days per year, and we highly encourage more.
Our commitment to diversity and inclusion: We deeply value creating a team with different perspectives, educational backgrounds, and life experiences, and we prioritize diversity within our team. We encourage people from underrepresented backgrounds to apply.