Agile Project Manager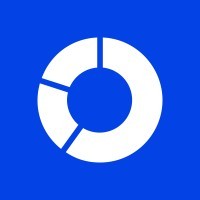 Kurtosys
Operations
Western Cape, South Africa
Posted on Wednesday, July 12, 2023
ABOUT US:
Kurtosys provides asset and wealth managers with a data and content publication platform that enables the construction and distribution of critical sales, marketing, and client reporting materials. Founded in 2002, Kurtosys operates across four global offices. Underpinned by global ISO-27001 certification in information security management, the Kurtosys team has a deep understanding of working at scale with data, information design, industry regulations and compliance issues.
As part of our ongoing transformation, putting the client at the heart of how we operate, we are looking for an experienced Asset / Wealth Management professional (preferably with client reporting and / or digital experience) to join our Client Solutions and Strategy team and help us add real value to our clients globally.
THE OPPORTUNITY:
We are looking for an experienced Agile Project Manager to join the Project Management team.

The team is responsible for the implementation of all Kurtosys client projects, for new clients and updates for existing clients.

Projects vary in size and complexity and could involve any of the Kurtosys product offerings, including investment websites, investor portals, fund data experiences, and investment reporting.

Our clients are generally sales and marketing or client service teams from the world's largest asset managers as well as boutique investment managers and hedge funds.

The Agile Project Manager is ultimately responsible for the successful management and delivery of configuration projects, requiring a broad range of skills and tools to facilitate a productive working environment and ensure all functions are able to deliver.
WE WOULD LIKE YOU TO:
Oversee, drive, and ultimately own implementation activities for multiple client projects running concurrently. Committed to client satisfaction and creation of referenceable clients.

Be responsible for the production of key documents, including Agendas, Minutes, Project Plans, Sprint and Status Reports, and Steering Committee presentations to senior C-suite stakeholders.
Work in close partnership with Product Consultants (BAs), Designers, QAs, and any other necessary functions to deliver projects efficiently, with quality, and on-time.

After learning the Kurtosys platform, translate technical concepts and enable clients to drive prioritization and requirements definition leveraging the current and planned capabilities of the platform, with the assistance of a Product Consultant or Designer as needed. Keep up to date on new features and releases of the platform.

Manage project timelines, milestones, deliverables; empower the team to deliver by removing blockers, mitigating risk, and being a proactive force in the delivery lifecycle.

Open and continuous communication within the PMO to plan resource requirements and allocations for the current and future project pipeline.

Provide proactive input into the continual improvement of Kurtosys processes and solutions.
Be willing to work with overseas clients and manage scrum teams using Scrum and Kanban
THE NON NEGOTIABLES:
Problem Solving:

A critical thinker, with excellent communication skills and a can-do attitude with the ability to multi-task·
Leadership:

High levels of emotional intelligence, with honesty, transparency, and empathy as core values

Client-facing project management experience (at least 5 years).

Proven track record in successful and timely delivery of projects.

Good understanding of digital, SaaS, and cloud-based data-driven technology concepts, gained ideally through work experience in the asset management industry.

Ability to pro-actively identify and mitigate dependencies and risks, creative thinking, and problem solving.
Experience with agile delivery processes such as Scrum and Kanban.

Confident in working with all levels of internal teams and client stakeholders, from technical teams to C-level executives.

Desire to learn how things work and step out of your comfort zone, drive for self-development, positive outlook, and willingness to be an active participant in the growth of Kurtosys.

Skilled in Microsoft Office Suite, Confluence, JIRA and Smartsheets. Salesforce experience a plus.
THE NICE TO HAVE'S:
Industry Experience:

must have spent time within an Asset & wealth management organization, ideally from with a large global firm with expertise in Marketing, Digital, Distribution or Client Reporting

Certification:

Qualification in Project Management / PMBOK / Prince2 or similar preferable
BENEFITS:
Hybrid working environment

Home internet allowance

Open culture

Employee wellbeing program
20 days paid leave (additional days after 5 years service)

Access to learning platforms
FINAL THOUGHTS:
We are an international SaaS based fintech company

We work with up-to-date technology, promote from within wherever possible, and encourage our team members to use initiative, think out the box and share their ideas.

We aim to transform how our customers - which includes the world's most prestigious financial services firms - drive engagement with their audiences.

Our aim is to give our customers the ability to target, knowledge share and nurture their community of prospects and clients to develop long standing relationships.
Get in touch to learn more.