Software Engineer I (Backend)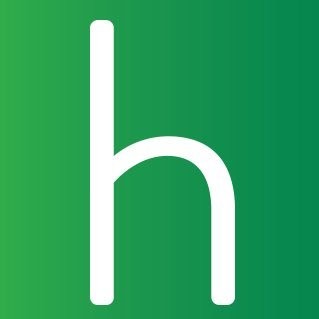 Helpshift
Software Engineering
Pune, Maharashtra, India
Posted on Thursday, March 30, 2023
About Us
We are on a mission to rid the world of bad customer service by "mobilizing" the way help is delivered. Today's consumers want an always-available customer service experience that leaves them feeling valued and respected. Helpshift helps B2B brands deliver this modern customer service experience through a mobile-first approach. We have changed how conversations take place, moving the conversation away from slow, outdated email and desktop experience to an in-app chat experience that allows users to interact with brands in their time. Through our market leading AI, chatbots, and automations, we help brands deliver instant and rapid resolutions. Because agents play a key role in delivering help, our platform gives agents superpowers with automations and AI that simply works. Companies such as Brex, EA, Square, Tencent, Supercell along with hundreds of other leading brands use the Helpshift platform to mobilize customer service delivery. Over 820 million active monthly consumers are enabled on 2B+ devices around the world with Helpshift.
Some numbers that illustrate our scale:
85k/rps
30ms response time
300 GB data transfer/hour
1000 VMs deployed at peak
Requirements
1–3 years of backend software development experience.
Bachelor's Degree in Computer Science (or equivalent).
Knowledge of a distributed version control tool – we use Git.
Excellent verbal and written communication skills.
Thorough knowledge of CS fundamentals: Data structures, time complexity of algorithms.
Knowledge of Posix compliant Operating Systems (we develop on Mac OS X and deploy on GNU/Linux). Comfortable using CLI tools for achieving day-to-day tasks.
Responsibilities
Work with the rest of the team in developing product features that are delivered to 800M monthly active users.
Write clean code with proper test coverage.
Collaborate with your team to define, design and ship new features.
Keep calm and learn every day.
Nice to Have
Knowledge of functional programming is a plus (we use Clojure). Knowledge of the JVM is a plus.
Experience in working with any one of MongoDB, Redis, Elasticsearch, Kafka or Postgresql at scale is good to have.
Projects you may work on
Design & implement highly scalable & resilient APIs for features to be consumed by web and mobile SDKs and plugins.
Work on third-party integration for email system support.
Helpshift embraces diversity. We are proud to be an equal opportunity workplace and do not discriminate based on sex, race, color, age, sexual orientation, gender identity, religion, national origin, citizenship, marital status, veteran status, or disability status.