Product Manager II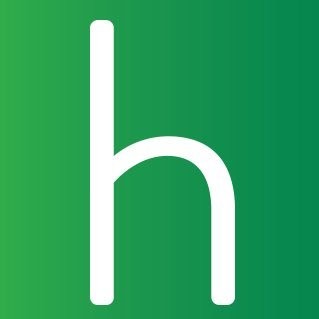 Helpshift
Product
Pune, Maharashtra, India
Posted on Thursday, March 30, 2023
At Helpshift we are driving the vision to rid the world of bad customer service by "mobilising" the way help is delivered. We are doing this by bringing better customer service to more than 2 billing devices as we enable B2C brands to provide amazing modern, mobile-first customer service experiences that changes how conversations take place, moving away from slow, outdated email to an in-app chat experience where users can interact with Brands, and get instant solutions through our market leading AI, chatbots and automations. Companies such as Brex, EA, Square, Tencent, Supercell along with hundreds of other leading brands use the Helpshift platform to mobilise customer service delivery.
As Product Manager II, you will Deliver an innovative, simple, and differentiated product experience that end-users love, adopt, and can't live without. The product provides value, ease of use and feasibility to end-user personas while giving them simple yet effective ways to get Help & Support. You will be measured on achieving strong product-market fit for Helpshift's platform measured by a 3X-4X increase in adoption & usage by End-Users at the end of FY21 and a +10 points increase in NPS. You will achieve these goals by leveraging deep customer, market, and technology knowledge, and by practicing disciplined, user centered product management that delivered on product excellence.
About the role
Domain Understanding​: 5-7 years of experience as product manager in B2B tech space for commercially successful B2B products. Demonstrated deep knowledge of customer service and help desk processes and methods. Product management experience with software is a must.
Product Management Excellence​: Managed products for BU/company through the $25-$100M ARR phase. Proven ability to design, develop, and ship B2B SaaS using agile methodologies.
Market Listening​ and Knowing the Customer: 3-4 years of experience partnering closely with UX research teams, customer advisory groups, customer success, and sales teams driving roadmap to achieve adoption, retention, renewal, and new logo sales objectives. Great communicator who can hold his/her own with executive customers and audiences, while influencing and connecting with user-level technical audiences.
Problem Solving: Highly data-driven and demonstrated intellectual horse-power, creativity, analytical, curious, technical depth, and user-centered design thinking.
Focused and disciplined: strong ability to prioritize, organize thoughts and organize the work in a structured and consumable way, strong goal-orientation, selective and doesn't get easily distracted.
Data-driven yet biased to action: knows where to find and how to use data to inform decision making. Can make decisions with imperfect/missing information, but takes calculated risks based on information he/she does possess. Understands the importance of speed and doesn't get bogged down by ambiguity or analysis paralysis.
Mandatory Experience: Must have work experience as a PM/PM-II for products from at least 1 of the following areas:

i)API & Integration

ii)Gaming Consoles
Helpshift embraces diversity. We are proud to be an equal opportunity workplace and do not discriminate on the basis of sex, race, colour, age, sexual orientation, gender identity, religion, national origin, citizenship, marital status, veteran status, or disability status.