Product Manager I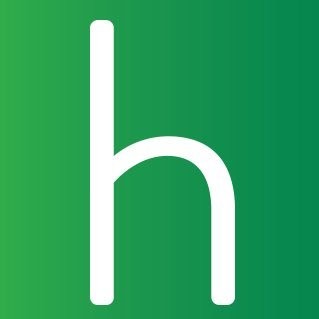 Helpshift
Product
Pune, Maharashtra, India
Posted on Thursday, March 30, 2023
Role:
Achieve strong product market fit with a simple-to-use, but high-quality solution for our end-user personas. Incorporated disciplined customer discovery techniques and user-centered approach to product design, aligned to our focused GTM strategy. Delivered a 3-4X increase in End-user adoption/usage by the end of FY21, and +10 points increase in NPS.
Effectively define product requirements by leveraging deep domain knowledge of End-user users, frequent customer validation throughout the PM life cycle (discovery, design, pre-sales, post-sales, adoption, usage, expansion, and renewal), Customer Advisory feedback, Product Council feedback and product usage data to solve end-user's most pressing pains. Effectively communicate OKR-based requirements to Engineering, collaborate well with Design, Development, and Quality through the entire product management life cycle, and provide ongoing visibility with proper expectation setting with internal stakeholders and customers. Measure by on-time delivery, low customer found defects/bugs, and increase adoption/usage by end users.
Drive the defined vision and strategy for the End-user Experience and maintain differentiation with superior design and/or functionality that helps End-user effectively access in-app Help & Support services. Drive the product roadmap for End-user Experience aligned to our market expansion strategy while maintaining customer happiness, measured by improved win rates against Zendesk (25% increase in wins) in new/existing market segments while maintaining low churn (less than 10% of customers switching to a different helpdesk/End-user experience tool).
Partner with product marketing, sales, and customer success to execute on growth and adoption of the End-user Experience and deliver on low cost of implementation and support. Measure by decrease in trouble tickets and zero/minimal CS implementation hours.
Effectively managed customer issues and expectations through direct engagement with customers, sales, and CS to drive share roadmap, resolve product issues, and to deliver on product commitments on time and according to customers' expectations.
Required skills:
Domain Understanding​: 3-5 years of experience as product manager in B2B tech space for commercially successful B2B products. Demonstrated deep knowledge of customer service and help desk processes and methods. Product management experience with software is a must.
Product Management Excellence​: Managed products for BU/company through the $25-$100M ARR phase. Proven ability to design, develop, and ship B2B SaaS using agile methodologies.
Market Listening​ and Knowing the Customer: 3-4 years of experience partnering closely with UX research teams, customer advisory groups, customer success, and sales teams driving roadmap to achieve adoption, retention, renewal, and new logo sales objectives. Great communicator who can hold his/her own with executive customers and audiences, while influencing and connecting with user-level technical audiences.
Problem Solving: Highly data-driven and demonstrated intellectual horse-power, creativity, analytical, curious, technical depth, and user-centered design thinking.
Focused and disciplined: strong ability to prioritise, organize thoughts and organize the work in a structured and consumable way, strong goal-orientation, selective and doesn't get easily distracted.
Data-driven yet biased to action: knows where to find and how to use data to inform decision making. Can make decisions with imperfect/missing information, but takes calculated risks based on information he/she does possess. Understands the importance of speed and doesn't get bogged down by ambiguity or analysis paralysis.
Strategic: Ability to see and plan for mid- and long-term, connecting priorities to the company/product vision and roadmap, and translating that to actions and priorities for product teams.
Integrity​: behaves consistently based on high moral standards, does the right thing, leads with intellectual honesty.
Chasing excellence: goes to extraordinary lengths to deliver great outcomes, ​open​ ​to feedback and new ideas, personal improvement, always raising the bar. Can lift up the team as a result.
Strong collaborator:​ high EQ and sense of empathy. Knows how to disagree-and-commit, can break down organisational barriers.