Lead Product Manager, Ecommerce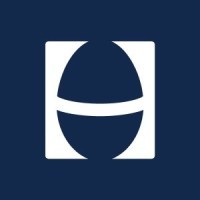 Hatch
Product
Remote
Posted on Wednesday, October 18, 2023
About Us

There is nothing like the feeling of a good night's sleep. Cozy, wrapped-up-in-a-heavy-blanket sleep. Fire crackling, curtains drawn, DO NOT DISTURB kind of sleep. *Hygge stuff. That's the kind of sleep we're talking about. 85% of people agree sleep is a key to their wellbeing, but more than 50% of people are unsatisfied with their own sleep. Whether it's stress, interruption, work, children, people need help getting great rest!
Hatch is on a mission to help everyone in the family get great sleep. Getting high quality sleep improves focus, energy, and performance no matter what you love to do in your life. We make bedside sleep devices and original content to help people wind down, sleep deeply and rise rested and relaxed. Led by Rest, the #1 baby registry item on Amazon, and Restore, our Award-winning adult focused product, we have helped over 3 million sleepers of all ages find space for rest in their lives.
The Opportunity
You will help define and unlock the future of our core ecommerce platform. This position will report into the VP of Growth and will also work closely with the core product team, data team, marketing team, design and engineering teams. You will drive forward initiatives to uplevel the brand experience across our site as well as drive growth initiatives. The core responsibilities will include:
Ecomm Strategy - Develop and lead execution of an ecommerce strategy aligned with the company's business objectives.
Team Leadership and Mentorship- Lead and mentor a team. Provide coaching and guidance to foster professional growth and a high-performance culture.
Cross functional Collaboration - Collaborate with cross-functional teams, including marketing, design, and engineering. Serve as a liaison between e-commerce and business stakeholders and align around a vision
Strong analytical and data-driven mindset - work to build a strong foundation for experiments and growth opportunities
This person must be based in the United States or Canada. Hatch is based out of California, so this role would be asked to be available during PST/PDT hours.
What You'll Do
Within 3 Months:
Get to know our company strategies + products like the back of your hand.
Build a solid understanding of our product experience, across our ecomm site, mobile app, IoT platform, and content.
Establish close working relationships with a variety of stakeholders across engineering, product, design, marketing, and customer support.
Begin to lead a team of cross functional teammates across engineering, design, QA, marketing, and data
Define product requirements, sketch wireframes, draft specs, and partner with design, engineering, and marketing on new pages and features
Start executing on a near term roadmap of ecomm priorities across web
Within 6 Months:
Obsess over the performance of your product area, proactively managing key metrics and actively searching for new growth + experiment opportunities
Manage and invest in developing the product manager on the team, mentor and coach the extended ecomm team
Work with user research, marketing, design and engineering to propose experiments and improvements.
Build upon a prioritized near-term roadmap of projects to help us achieve our strategic growth and brand goals
Define success metrics for, measure, and evaluate the impact of product efforts
After 1 Year:
Partner with the VP of Growth and marketing leaders to drive the roadmap for ecomm and growth initiatives.
Propose meaningful new opportunities for hatch.co
What You'll Bring
8+ years of consumer product management experience, ideally within e commerce and companies with strong brands and subscription based products
2+ years experience hiring, mentoring, and leading product managers and a track record as an amazing manager
Strong UX design sensibilities and deep experience delivering strong brand experiences
Strong experimentation skills, including hypothesis generation, A/B testing, and results analysis
Self-starting attitude: You drive many projects from start to finish with minimal guidance all with a focus on driving a balance between brand and growth
A passion for collaboration: You work effectively with teammates and win trust quickly.
Customer empathy: You believe in using data to better understand customer behavior so that we can deliver value to Hatch users.
Excellent communication skills: You analyze, tell the story (what happened and why), and recommend what should be done based on these insights.
Strong analytical and problem solving skills.
Strong written and verbal communication skills to convey complex ideas to both technical and non-technical audiences.
Not only comfortable but excited to work in a fast-paced start-up environment.
Extra plus
Experience working for a hardware, digital wellness, or sleep-focused brand.
Why You Will Love Working at Hatch!
We are certified as A Great Place to Work! 97% of our employees have reported that Hatch is a great place to work.

We have an amazing leadership team that truly values its employees and lives our company values each and every day.

We delight our customers with something everyone needs: a good night's sleep!

Our team is collaborative, fun, and brilliant!

You have an opportunity to make a large impact in people's lives

We are backed by world class investors including True Ventures and have strong revenue growth.

We let you take care of what you need by offering a flexible/remote work environment
We also take care of you through our comprehensive compensation package and many other perks and benefits including:
100% paid medical, dental, and vision for employees and 80% coverage for dependents

Meaningful equity

401(k) match with no vesting schedule

16 weeks paid parental leave for those important moments in life

16 free therapy sessions on Samata Health's platform for you and one other adult dependent

Financial Support for Family Planning

Remote office allowance

Monthly Internet reimbursement allowance

Friends and Family discount on our products

Discount program from popular brands in travel, entertainment and retail

Many other spontaneous perks
Designed by experts and loved by parents, our Rest family includes Rest, Rest+, Rest Mini, and Rest (2nd Gen)—all-in-one sleep products designed for babies and kids that can be controlled remotely. Hatch Restore is a fully-customizable product geared toward helping adults sleep well. As an all-in-one sleep assistant, Restore helps people personalize their perfect night of slumber. Launched in 2014 by parent entrepreneurs Ann Crady Weiss and Dave Weiss, and featured on "Shark Tank" in 2016, Hatch is headquartered in Menlo Park, California.
We are committed to equal employment opportunity regardless of race, color, ancestry, religion, sex, national origin, sexual orientation, age, citizenship, marital status, disability, gender, gender identity or expression, or veteran status. We are proud to be an equal opportunity workplace.