Staff iOS Developer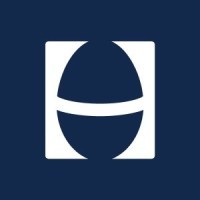 Hatch
Software Engineering
Remote
Posted on Friday, September 22, 2023
About Us

There is nothing like the feeling of a good night's sleep. Cozy, wrapped-up-in-a-heavy-blanket sleep. Fire crackling, curtains drawn, DO NOT DISTURB kind of sleep. *Hygge stuff. That's the kind of sleep we're talking about. 85% of people agree sleep is a key to their wellbeing, but more than 50% of people are unsatisfied with their own sleep. Whether it's stress, interruption, work, children, people need help getting great rest!
Hatch is on a mission to help everyone in the family get great sleep. Getting high quality sleep improves focus, energy, and performance no matter what you love to do in your life. We make bedside sleep devices and original content to help people wind down, sleep deeply and rise rested and relaxed. Led by Rest, the #1 baby registry item on Amazon, and Restore, our Award-winning adult focused product, we have helped over 3 million sleepers of all ages find space for rest in their lives.
The Opportunity
Our Mobile Engineering team is growing and we're looking for a Sr. iOS Engineer to join us in our mission to help people get their best sleep building on our success and helping us bring a suite of new software and smart hardware products to market. The ideal candidate will be an experienced engineer who is passionate about using technology to solve problems for consumers. You will be working alongside a talented and customer-focused team to help launch several new products.
This role will report to the Marcus Kazmierczak. This person must be based in the United States or Canada. Hatch is based out of California, so this role would be asked to be available during PST/PDT hours.
What You'll Do
Within 3 Months:
Work closely with product management to rapidly develop and ship features
Work closely with design to build adaptable, nimble features
Within 6 Months:
Develop, maintain, and optimize mobile applications for Bluetooth- and Wi-Fi enabled IoT hardware products
Understand and debug issues spanning app, cloud, and firmware domains in order to make system level design tradeoffs and decisions
After 1 Year:
Collaborate with the team on architecture and technology choices that enable a world-class user experience
Develop long-term solutions while being mindful of short-term priorities and requirements
What You'll Bring:
Minimum 3+ years of experience building mobile apps for iOS.
Proficient in Swift.
Solid understanding of good UI/UX practices on mobile platforms (UIKit, SwiftUI).
Comfortable using GIT source control and online repositories like GitHub.
Experience with dependency managers such as Swift Package Manager, and workspace set up.
Experience with RESTful APIs, JSON encoding / decoding, and asynchronous programming techniques.
Experience with CI and delivery tools is a plus. (Fastlane, TestFlight, GitHub Actions, Ruby/Python/Shell scripting).
Experience working with cloud services a bonus (AWS, Google Cloud Platform, etc.).
Passion for exploring and using new technologies that improve the end-product for consumers.
Bachelor's degree in Computer Science or equivalent work experience.
Why You Will Love Working at Hatch!
We are certified as A Great Place to Work! 96% of our employees have reported that Hatch is a great place to work.
We have an amazing leadership team that truly values its employees and lives our company values each and every day.
We delight our customers with something everyone needs: a good night's sleep!
Our team is collaborative, fun, and brilliant!
You have an opportunity to make a large impact in people's lives
We are backed by world class investors including True Ventures and have strong revenue growth.
We let you take care of what you need by offering a flexible/remote work environment
We also take care of you through our comprehensive compensation package and many other perks and benefits including:
100% paid medical, dental, and vision for employees and 80% coverage for dependents
Meaningful equity
401(k) match with no vesting schedule
16 weeks paid parental leave for those important moments in life
12 free therapy sessions on Samata Health's platform
Financial Support for Family Planning
Remote office allowance
Monthly Internet reimbursement allowance
Friends and Family discount on our products
Discount program from popular brands in travel, entertainment and retail
Many other spontaneous perks
Designed by experts and loved by parents, our Rest family includes Rest, Rest+, Rest Mini, and Rest (2nd Gen)—all-in-one sleep products designed for babies and kids that can be controlled remotely. Hatch Restore is a fully-customizable product geared toward helping adults sleep well. As an all-in-one sleep assistant, Restore helps people personalize their perfect night of slumber. Launched in 2014 by parent entrepreneurs Ann Crady Weiss and Dave Weiss, and featured on "Shark Tank" in 2016, Hatch is headquartered in Menlo Park, California.
We are committed to equal employment opportunity regardless of race, color, ancestry, religion, sex, national origin, sexual orientation, age, citizenship, marital status, disability, gender, gender identity or expression, or veteran status. We are proud to be an equal opportunity workplace.