Associate Creative Director, Copy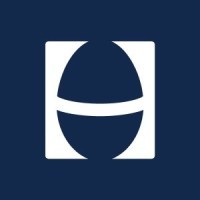 Hatch
Design
Remote
Posted on Friday, July 14, 2023
About Us

There is nothing like the feeling of a good night's sleep. Cozy, wrapped-up-in-a-heavy-blanket sleep. Fire crackling, curtains drawn, DO NOT DISTURB kind of sleep. *Hygge stuff. That's the kind of sleep we're talking about. 85% of people agree sleep is a key to their wellbeing, but more than 50% of people are unsatisfied with their own sleep. Whether it's stress, interruption, work, children, people need help getting great rest!
Hatch is on a mission to help everyone in the family get great sleep. Getting high quality sleep improves focus, energy, and performance no matter what you love to do in your life. We make bedside sleep devices and original content to help people wind down, sleep deeply and rise rested and relaxed. Led by Rest, the #1 baby registry item on Amazon, and Restore, our Award-winning adult focused product, we have helped over 3 million sleepers of all ages find space for rest in their lives.
The Opportunity
Have you been to our website? Did copy lines like "all-in-one-sound machine" and "Take your rest to the next level with dreamscapes, music, guided breathing, and more" make you yawn (and not in a good way)? How about "Hatch owners feel more rested and recharged." Are you asleep yet? Us too. Our copy is tired! Come help us fix it!
Hatch is looking for an associate creative director with a strong copy background to level-up our marketing team. You'll be tasked with taking snooze-inducing copy and making it something we want to drool over. And while words are your medium, sleep is your thing. You can write in a whisper, to help someone drift off to a deep dreamy sleep. Or in a booming 808 to get someone to think about buying a thing that sits next to their bed. You can wax poetic about naps, elaborate 5-step wind-down routines, and the beauty of a truly life-changing sunrise. You live for human truths, and find ways to build your best ideas on them. You ideate, collaborate, delegate, and captivate.
Up to this point in our brand history, great copy has been a bit of an afterthought. But we believe in the power of ideas, words, and a witty turn of phrase to drive creative strategy and ultimately brand strategy. You're coming aboard to make all our copy dreams come true.
Our brand voice is the "mom friend". It's not your friend who's a Mom, it's the "mom" of the group, the person who can somehow comfort you and call you on your bullshit at the same time. The one who sends a random check-in text, knows your quirks, and will remind you to drink some water after a long night out. You'll have the opportunity to bring it to life.
Until now, Hatch has been mostly a Direct Response marketer. As we work to cement the existing love for our brand and expand further into the grown-up sleep category, we are increasing our investment in a full scope marketing department. We want Hatch to be an earned media machine, driven by savvy PR, smart, fast social media, and undeniable campaign creativity. It will take a strong and motivated brand copywriter to bring Hatch's brand voice to life and build a consistent and memorable brand. The senior brand copywriter will work directly with the Creative Director and the rest of the marketing organization leaders. Come join us as we continue to grow in a market worth over $30B in the US alone.
What You'll Do:
You'll be part of crafting the next chapter of Hatch's brand evolution.
Collaborate closely with the brand team to bring Hatch's brand voice across all consumer touch points in support of the overall marketing vision and objectives, and channel business needs

Transform marketing strategy imperatives and business objectives into delightful, customer-first copy that brings our brand story to life

Ideate and create engaging consumer-facing copy that resonates with target audience across a range of formats, including digital acquisition campaigns, product launches, emails, OOH, paid advertising, et al.

Work closely with creative leadership, brand and growth teams to translate high-level campaign direction, customer insights data, and current trends into compelling copy

Partner closely with the marketing designers to combine visual and written content

Leverage a proactive, detail-oriented mindset to gather information, integrate feedback, and keep work moving from first draft to final approval.

Experience with creating digital customer experiences with the ability to distill complex ideas and objectives into clear, concise creative

Change gears easily, working with different teams and channels in a fast-paced, iterative environment
Ability and curiosity to r

eview data and process user feedback to identify creative insights and opportunities

Oversee and manage a team of copywriters and know when who to bring on based on creative brief
What You'll Bring:
6+ years of experience as a brand/marketing copywriter on consumer-facing products, ideally in a start-up environment.

A portfolio that shows strategic and conceptual campaign thinking applied across a range of deliverables, including brand campaigns, paid and organic social, product messaging, lifecycle, and brand guidelines

Strong storyteller with the ability to develop campaigns that get customers' attention and build product brands people love

Experience in making complex, high level concepts into and consumer-friendly messaging

Excellent organization and prioritization skills, ability to handle multiple projects across several categories/channels

Possess a creative, positive, and flexible attitude

Strong editing, grammar, and proofreading techniques

Able to deliver high quality copy and content across different projects at speed in a dynamic and collaborative environment.

Ability to adapt copy according to nuance and context of different platforms and touchpoints.

Deep interest in and curiosity about the evolution and future of sleep wellness and self-care
Why You Will Love Working at Hatch!
We are certified as A Great Place to Work! 97% of our employees have reported that Hatch is a great place to work.

We have an amazing leadership team that truly values its employees and lives our company values each and every day.

We delight our customers with something everyone needs: a good night's sleep!

Our team is collaborative, fun, and brilliant!

You have an opportunity to make a large impact in people's lives

We are backed by world class investors including True Ventures and have strong revenue growth.

We let you take care of what you need by offering a flexible/remote work environment
We also take care of you through our comprehensive compensation package and many other perks and benefits including:
100% paid medical, dental, and vision for employees and 80% coverage for dependents

Meaningful equity

401(k) match with no vesting schedule

16 weeks paid parental leave for those important moments in life

16 free therapy sessions on Samata Health's platform for you and one other adult dependent

Financial Support for Family Planning

Remote office allowance

Monthly Internet reimbursement allowance

Friends and Family discount on our products

Discount program from popular brands in travel, entertainment and retail

Many other spontaneous perks
Designed by experts and loved by parents, our Rest family includes Rest, Rest+, Rest Mini, and Rest (2nd Gen)—all-in-one sleep products designed for babies and kids that can be controlled remotely. Hatch Restore is a fully-customizable product geared toward helping adults sleep well. As an all-in-one sleep assistant, Restore helps people personalize their perfect night of slumber. Launched in 2014 by parent entrepreneurs Ann Crady Weiss and Dave Weiss, and featured on "Shark Tank" in 2016, Hatch is headquartered in Menlo Park, California.
We are committed to equal employment opportunity regardless of race, color, ancestry, religion, sex, national origin, sexual orientation, age, citizenship, marital status, disability, gender, gender identity or expression, or veteran status. We are proud to be an equal opportunity workplace.