Visual Brand Lead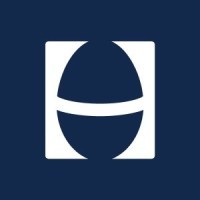 Hatch
Remote
Posted on Tuesday, June 13, 2023
About Us

There is nothing like the feeling of a good night's sleep. Cozy, wrapped-up-in-a-heavy-blanket sleep. Fire crackling, curtains drawn, DO NOT DISTURB kind of sleep. *Hygge stuff. That's the kind of sleep we're talking about. 85% of people agree sleep is a key to their wellbeing, but more than 50% of people are unsatisfied with their own sleep. Whether it's stress, interruption, work, children, people need help getting great rest!
Hatch is on a mission to help everyone in the family get great sleep. Getting high quality sleep improves focus, energy, and performance no matter what you love to do in your life. We make bedside sleep devices and original content to help people wind down, sleep deeply and rise rested and relaxed. Led by Rest, the #1 baby registry item on Amazon, and Restore, our Award-winning adult focused product, we have helped over 3 million sleepers of all ages find space for rest in their lives.
The Opportunity
Our design team is growing and we're looking for a Visual Brand Lead with a depth of experience in visual design and brand development, and a passion for creating beautiful, human-centered experiences. You will play a key role in developing and nurturing a distinct look and feel for the visual design language at Hatch; working cross-functionally to bring our brand to life across marketing creative, and our unique ecosystem of hardware, software, and audio content.
Join our growing team as we dream up new experiences that help people reclaim their rest, and work to define the sleep space as an essential part of overall health and wellness. As our Visual Brand Lead your work will include maintaining and expanding our design language and guidelines.You will own Hatch's packaging graphic system, lead photo and video shoots, develop iconography and typography, and set a vision for how our app UI moves towards a consistent and compelling visual style. Digital product experience is a bonus, but not required for this role. You'll collaborate closely with our stellar marketing, design, product, and engineering teams, and play a big role in shaping the creative culture at our company. This role will report to the VP of Design.
This person must be based in the United States or Canada. Hatch is based out of California, so this role would be asked to be available during PST/PDT hours.
What You'll Do
Within 3 Months:
Build a solid understanding of our device ecosystem, the science of sleep, and our current visual design language.
Form strong collaborative relationships across our design, product, and marketing teams.
Capture a set of opportunities to level up our visual brand presence across channels.
In collaboration with the design team, create the sketches, building blocks and foundational elements for a visual design system that our customers will fall in love with.
Within 6 Months:
See your work come to life across different touch-points as we constantly improve and update our products.
Work closely with the Creative Director on Marketing to develop visual directions for web, campaigns, and product launches.
Design and launch visual updates to our core app interface that creates a cohesive, distinct, and delightful experience for our customers.
Update our design system and integrate the visual design language with our brand guidelines.
After 1 Year:
Build on your learnings and design language work to develop and launch a new to the world product.
Collaborate across design, product, and marketing teams to launch new features, products, and experiences.
Actively contribute to infusing creativity, play, and learning into our team culture.
What You'll Bring
Passion for creating compelling brand and visual design work.
8+ years of visual design experience with a strong portfolio showcasing your abilities and imagination.
Significant experience using core visual design tools: Figma, Illustrator, Photoshop, and hand skills.
Experience utilizing design research and your strong design sensibilities to transform customer needs and business goals into engaging and polished designs.
A deep understanding of color, space, typography, iconography, illustration and communication design best practices
Excitement about building a strong design culture within a fast-paced startup environment.
Big bonus if you are excited to design for wellness, connected devices, and employ a human-centered design approach.
Why You Will Love Working at Hatch!
We are certified as A Great Place to Work! 97% of our employees have reported that Hatch is a great place to work.

We have an amazing leadership team that truly values its employees and lives our company values each and every day.

We delight our customers with something everyone needs: a good night's sleep!

Our team is collaborative, fun, and brilliant!

You have an opportunity to make a large impact in people's lives

We are backed by world class investors including True Ventures and have strong revenue growth.

We let you take care of what you need by offering a flexible/remote work environment
We also take care of you through our comprehensive compensation package and many other perks and benefits including:
100% paid medical, dental, and vision for employees and 80% coverage for dependents

Meaningful equity

401(k) match with no vesting schedule

16 weeks paid parental leave for those important moments in life

16 free therapy sessions on Samata Health's platform for you and one other adult dependent

Financial Support for Family Planning

Remote office allowance

Monthly Internet reimbursement allowance

Friends and Family discount on our products

Discount program from popular brands in travel, entertainment and retail

Many other spontaneous perks
Designed by experts and loved by parents, our Rest family includes Rest, Rest+, Rest Mini, and Rest (2nd Gen)—all-in-one sleep products designed for babies and kids that can be controlled remotely. Hatch Restore is a fully-customizable product geared toward helping adults sleep well. As an all-in-one sleep assistant, Restore helps people personalize their perfect night of slumber. Launched in 2014 by parent entrepreneurs Ann Crady Weiss and Dave Weiss, and featured on "Shark Tank" in 2016, Hatch is headquartered in Menlo Park, California.
We are committed to equal employment opportunity regardless of race, color, ancestry, religion, sex, national origin, sexual orientation, age, citizenship, marital status, disability, gender, gender identity or expression, or veteran status. We are proud to be an equal opportunity workplace.