Senior Data Scientist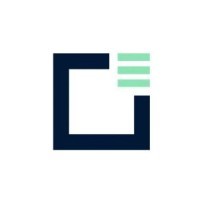 Gridware
Data Science
United States
Posted on Friday, October 21, 2022
Description
In-person - Walnut Creek, CA (Bay-Area).
Gridware is on a mission to create a future without wildland fires. We're a startup building hardware and software that monitors the power grid to prevent and detect faults that lead to wildfire ignition. (More about Gridware below).
To make that happen, we're currently looking for a senior data scientist with deep experience working with high frequency physical sensor data. You will design, implement, and help productionize multi-modal fault classification and prediction models that operate on resource-constrained edge compute systems.

Why do we need you?
Gridware's core product relies on robust models to detect and predict the types of physical fault phenomena that can lead to a grid outage or wildfire ignition. Using a plethora of data sources, ranging from experiments at our physical test site to sensors deployed on real distribution grids, we centrally fit models that are then deployed to unique inference and learning environments. To continuously improve our product performance and innovate on the data challenges, we're looking for a creative scientist with a strong track record in execution.
Responsibilities
Design, analyze, test classifiers and predictors that extract insight from our system's observations of grid infrastructure and its interactions with the environment
Collaborate with experimental scientists in designing physical or data experiments to direct data collection
Help establish+execute DS workflows and best practices for individual and team projects
Work closely with our world-class engineering team to minimize and productionize models


Requirements
4+ years of professional experience as a data scientist
B.S. in data science, computer science, mathematics, or statistics
Experience working with high frequency time-series data originating from physical sensors; e.g. audio, electrocardiogram, electroencephalography, motion, etc.
Strong fundamentals in machine learning, statistics, sampling, and data fundamentals
Familiarity with standard tooling, environments, and languages such as pytorch, tensorflow, git, linux, SQL, python, etc.
A passion for working in a fast-paced environment and hands-on development and testing
Highly motivated, self-starting, and able to perform duties without supervision
Application
Although we do not require candidates to submit a cover letter, candidates who wish to have their application stand out are invited to write a cover letter outlining one or all of the following things in a bullet-point format:
Why you are interested in joining Gridware
What skills you have that makes you the perfect candidate for this role
Benefits
We offer competitive benefits that help employees to thrive and grow. These benefits include:
An attractive salary with bonus plan
Health insurance
Flexible working hours
Stock option plan
About Gridware
Our Culture
We are a mission-driven team passionate about saving lives and creating a future without wildfires.
Our Vision
Save Lives Everyday, Everywhere
Our Mission
Prevent catastrophic failures by building a highly adaptable platform capable of answering any question about critical infrastructure.
What we do
We provide a full-stack (hardware + firmware + software) solution for real-time monitoring of America's power distribution grid. Our low-cost hardware platforms are deployed to power poles, where they
detect and predict faults that lead to wildfire ignition or outages
expedite repairs during power outages
Gridware's technology is designed to unlock essential values for other adjacent verticals. Our unique positioning allows us to solve some of the world's most burning challenges - from helping policy makers make data-driven infrastructure decisions to helping farmers overcome micro-climate challenges. While others turn a blind eye to these aged and highly-regulated industries, we at Gridware believe it's our duty to find win-for-all scenarios that lead to a prosperous future for coming generations.
Our investors
Gridware is a privately-held company with funding from major investors such as:
Gridware is an equal opportunity employer. We want applicants of diverse backgrounds and hire without regard to color, gender, religion, national origin, citizenship, disability, age, sexual orientation, or any other characteristic protected by law.
Gridware is located in Walnut Creek, California.