Head of Product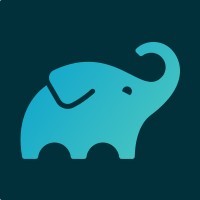 Gradle Inc.
Product
United States
Posted on Wednesday, May 24, 2023
Gradle Enterprise is a first-of-its-kind product that software teams use to accelerate and optimize Gradle, Apache Maven™, Bazel, and sbt builds. It comprises several facets, including large-volume data ingestion and processing, complex data analysis and visualization, and distributed caching and execution systems.
Our software is used by some of the world's leading software organizations, such as Netflix, Airbnb, Spotify, SAP, several top ten banks, and many other major customers across all verticals. We regularly collaborate with these and other users to make our products continuously better.
We have partnered with the Apache Software Foundation, the Micronaut Foundation, and other OSS projects like Spring, Quarkus, Kotlin Compiler, JUnit, AndroidX, etc., to bring the values of Gradle Enterprise also to the OSS Community.
Profile
We are seeking a dynamic and experienced individual to join our team as the Head of Product for Gradle Enterprise. You will join our existing Product team, which consists of three of our most senior engineering leaders and founders of Gradle Enterprise. You will play a pivotal role in helping shape our product's future and continue to drive its success in the market.
Responsibilities
Product Strategy and Vision:

Work as part of our Product team to create a clear and compelling product strategy that aligns with our company's goals and vision. Help define the roadmap and long-term vision for Gradle Enterprise, considering customer needs, market trends, and competitive landscape.

Product Development:

Translate customer requirements and market insights into detailed product specifications and user stories.

Product Launch and Marketing:

Collaborate with Marketing and Sales to develop effective go-to-market strategies for new product features and releases. Support marketing initiatives by providing product knowledge, value propositions, and competitive differentiation.

Customer Engagement:

Act as a customer advocate, proactively seeking feedback from customers and our internal teams (such as Customer Success, Pre-sales, Advocacy, and Solutions) and incorporating it into our product development processes.

Market Research and Analysis:

Conduct market research to identify customer needs, industry trends, and competitive offerings. Analyze market data, user feedback, and usage metrics to make data-driven decisions and iterate on the product strategy.

Industry Thought Leadership:

Stay abreast of industry trends, emerging technologies, and best practices in the developer tooling industry. Represent the company at industry events and conferences.
Minimum qualifications
Proven experience in product management or related roles in the developer tooling or DevOps industry

Demonstrated success in developing, launching, and growing innovative software products

Exceptional leadership and team management skills, with the ability to inspire and motivate cross-functional teams

Analytical mindset with a data-driven approach to decision-making

Excellent collaboration, communication, presentation, and organizational skills
Preferred qualifications
Developer tooling domain expertise

Software Engineering background

Prior knowledge of Gradle Enterprise
What We Offer
Work on a widely used and loved product with a clear vision for the future

Contribute to leading solutions in the new industry of Developer Productivity Engineering

Shape the evolution of a fast expanding product in a growing company

Close collaboration with experienced and passionate people from different departments

Opportunities for growth in product and leadership responsibilities

In-person meetings, such as our annual company offsite and team meetings

Work from home in a remote-first environment

Competitive salaries and equity grants
Benefits & Perks
A focus on learning and development – Gradle offers an annual learning and development stipend and a monthly company-wide Learning Day, where we encourage all team members to focus on their professional development for the day

A hardware package that includes a laptop, monitor, other peripheral hardware, and a home office stipend to make sure you are fully set up to work remotely

Generous paid time off

Paid public holidays

Volunteer Day – We offer up to 8 hours of paid work time each year for team members to give back to their local communities

(US) Competitive healthcare offerings with multiple options covered at 100% for team members only, short-term and long-term disability coverage, and employer-paid life insurance coverage
Compensation
We offer competitive salaries and equity grants to all team members.
The US salary range for this position is $175k-250k USD and reflects the target ranges for all US locations. Within this range, individual pay is determined by geographic location and additional factors including but not limited to experience, relevant skills, qualifications, seniority, performance, and travel requirements. Our recruiting team can share more information about the specific salary range for your location during the hiring process.
Location
Anywhere in USA or Canada, preferably Eastern time as we require working hours to overlap with team member timezones (EMEA and USA)
How to apply
Please answer the required fields below and attach your Resume/CV.
Next steps
After applying, one of our recruiters will be in touch with you.
About us
We are committed and skilled software engineers, product designers, and marketing experts who are passionate about developer productivity. We take pride in delivering products that are relied upon daily by some of the world's leading software organizations, such as Netflix, LinkedIn, Airbnb, Spotify, and SAP.
Our team is globally distributed but deeply connected. We value our interpersonal relationships as much as we value our achievements. We are a diverse and inclusive workplace where we learn from each other and together. We welcome people of different backgrounds, experiences, abilities, and perspectives.
Visit our careers page to learn more about the company and see other open positions. Visit Glassdoor to read what current and former Gradle employees have to say about the company.
Privacy Notice
For information about our collection, use, and disclosure of applicants' personal information as well as applicants' rights over their personal information, please see our Job Applicant Privacy Notice.