EPC Project Director (Q1 2024)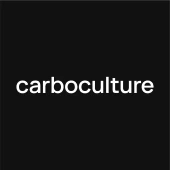 Carbo Culture
Oslo, Norway
Posted on Friday, October 27, 2023
Are you passionate about supporting sustainable infrastructure development and steering transformative global projects? Are you a strategic thinker and have a track record in managing complex projects? As a Project Director at Carbo Culture you will provide leadership to the Owner's Engineering team, overseeing development and execution of large scale EPC projects. You will be responsible for planning and delivering projects of varying complexities, ensuring they meet our high standards and contribute to meaningful development outcomes.
Carbo Culture is a carbon removal technology developer on a mission to help mitigate climate change by permanently removing CO2. We're a global team headquartered in London with a subsidiary and ops in Oslo managing the Technology and Project execution functions.. Our team is largely remote, and we meet for team or company wide summits. We work closely together online across time zones using tools such as slack, zoom and the Google suite.


KEY RESPONSIBILITIES:
Act as the owner's representative in all project matters controlling the EPC contract and supplier relationships for all company provided items.
Lead and manage the entire lifecycle of the project from feasibility, concept FEED and on to EPC, ensuring projects are delivered on time, within scope, and on budget.
Lead EPC contract development, negotiations and execution.
Develop comprehensive project plans, defining objectives, tasks, and resource requirements.
Provide strategic direction and guidance to project teams, ensuring effective communication and collaboration in coordination with the Engineering, Product Management and Business Development team.
Monitor project progress and performance, proactively identifying and mitigating risks.
Manage project budgets, closely track expenses, and optimize resource allocation.
Cultivate strong relationships with stakeholders, clients, and partners, ensuring transparent communication and clear division of tasks.
Prepare and edit project reports, meeting company quality standards.
Prepare and edit presentations for internal and external stakeholders.
IDEAL CANDIDATE:


10+ years' experience in successfully managing complex projects from planning to completion. (Ideally in energy or process industry)
Previous experience in a similar role is valued and experience in the field of international development, infrastructure, or consulting sectors is considered a strong plus.
Strong leadership and team management skills, capable of motivating and inspiring teams.
Strong contract management skills and experience
Exceptional problem-solving abilities and proactive and independent working style.
Intercultural competence and readiness to travel.
Entrepreneurial spirit to work in an ambitious startup environment.
Excellent written and verbal communications skills in English.
A passion for addressing climate change



For more information, past press and our current team, visit https://www.carboculture.com/