Senior Process Engineer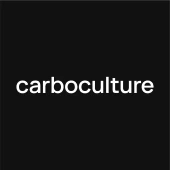 Carbo Culture
Helsinki, Finland
Posted on Friday, October 6, 2023
Carbo Culture is seeking a Senior Process Engineer to join our Engineering team in Finland!

Carbo Culture is a carbon removal technology developer on a mission to help mitigate climate change by permanently removing CO2. We're headquartered in Helsinki with a subsidiary and ops in the UK and the US. Our team is largely remote, and we meet for team or company wide summits. We work closely together online across time zones using tools such as slack, zoom and the Google suite.

The Senior Process Engineer role will be a key hire to move our technology forward and advance carbon removal in the real world. The successful candidate will be responsible for leading and managing process design efforts, ensuring alignment with company standards and objectives.


KEY RESPONSIBILITIES:
Act as a Project Discipline Lead in the owners engineering team executing large scale EPC projects.
Close cooperation with the R&D sites, to ensure lessons learned from the operating units to the commercial plants.
Lead and manage the process design efforts, ensuring alignment with company standards and objectives.
Lead and coordinate process engineering in basic and detailed engineering projects.
Apply your industrial plant experience to optimize processes and improve efficiency.
Utilize your knowledge of pressure vessel systems to ensure compliance and safety.
Play an integral role in process safety discussions, risk assessments, and HAZOP.
Provide expertise in piping engineering to enhance project outcomes.
Maintain meticulous documentation of process design, specifications, and collaboration efforts.
IDEAL CANDIDATE:
Bachelor's or Master's degree in a relevant engineering field..
6+ years of proven experience as a Process Engineer in an industrial plant setting.
Experience from execution of EPC contracts and the ability to ensure designs meet specifications.
Solid understanding of process safety principles and risk assessment.
Proactive attitude with a track record of successful project outcomes.
Excellent documentation skills and attention to detail.
Expertise in syngas management and pyrolysis processes is a bonus.