Mechanical Engineer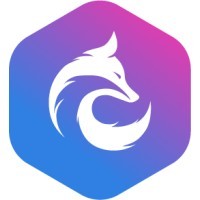 Artyc
Job Functions:
Other Engineering
Employment Types:
Full-time
Locations:
San Mateo, CA, USA
Artyc is on a mission to decarbonize cold chain logistics with refrigerant-free, reusable, cooling containers. Refrigerants are quickly becoming the largest source of greenhouse gas emissions and, in combination with the loss of agricultural, pharmaceutical, and medical goods in transit, are expected to have an impact of 160 gigatons of carbon dioxide equivalent emissions across the next decade. Artyc is committed to reducing spoilage while increasing access to cold-storage products in rural, international, and underserved communities to address the global cold chain gap. As a team and company, we are devoted to environmental and social impact; Artyc is a registered Public Benefit Corporation.
As a Mechanical Engineer at Artyc, you will be helping us design and build the next concept with a close-knit team. We are looking for passionate and highly skilled individuals to join our team and be part of growing their respective organizations within the company. We offer a great compensation and benefits packages as well as flexible working situations whenever possible.
For the Mechanical Engineering role at Artyc, we are looking for a responsible person that's as comfortable working on CAD as they are prototyping in the shop.
Role Requirements:
Bachelor's Degree in Mechanical Engineering or a related field
Experience with design and manufacture of mechatronic systems
Strong CAD proficiency (preferably in SolidWorks)
Knowledge of CFD tools and thermal simulation
Experience with environmental testing
Preferred Skills:
Minimum 3 years of relevant design & engineering experience
Experience in the full product development cycle
Plastic injection molding - taken a product to high volume production
Strong thermal sciences background using heat pipes, thermoelectric coolers
You will thrive in Artyc's culture if:
You are an independent thinker who is excited to work at a fast-growing start-up
You want to be part of a mission-driven team focused on social change & impact, including decarbonizing logistics, preventing food waste & spoilage, and driving global healthcare access.
You are comfortable in less-structured environments
You are detailed oriented and produce high-quality work
You are a nice human
We are focused on building a diverse and inclusive team. If you're excited about this role, but do not meet 100% of the qualifications listed above, we still encourage you to apply. We look forward to hearing from you!