Senior Product Manager | Personalization & Recommendations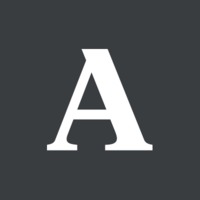 Academia
Product
Remote
Posted on Tuesday, December 27, 2022
Who we are
Academia.edu
is a venture-backed, for-profit business based in San Francisco. We have spent the last 13 years building the world's largest network for sharing and finding academic research online. With over 216MM users and nearly half of the world's academics using our platform every month, our product team develops and grows compelling products for researchers and academics at a massive scale. In addition to our mission of accelerating the world's research, we are uniquely positioned to disrupt the $25B academic publishing industry and develop highly impactful products in the education space. Join us and make a difference while building a successful business!
The Opportunity
Academia delivers value to its premium subscribers by helping to enhance the impact of their research and giving them tools to measure and leverage that impact. For Authors, Academia ensures that they have the most accurate understanding of the impact of their research on the academic publishing world and are continually updated on where and by whom their work is referenced & cited. This value exchange requires that Academia solve two technically complex challenges; 1) develop and maintain the most comprehensive relational graph between authored papers and cited works, and 2) develop and maintain the most comprehensive relational graph between authors and the works they create. By maintaining the most complete and authoritative system of record, Academia is better positioned than any other provider to notify authors with perfect accuracy every time other authors cite their published work in their field.
Job Description
As the Senior Product Manager of Academia's Mentions business, you will lead a cross-functional team of engineers, analysts & designers to grow the Academia Premium business. You will do this by improving Academia's ability to:
1.)
Search the corpus of research for author references, mentions & citations
2.)
Match the mention, reference or citation to a registered Academia author
3.)
Notify the registered Academia author of the relevant mention in novel/compelling ways
You bring targeted marketing expertise with deep experience in data-driven algorithmic matching, either from a background in personalization or recommendation products and services. You are deeply experienced with audience segmentation analysis, cohort matching, value proposition marketing, experimental validation & effective subscriber conversion methodologies. You are a customer-obsessed data hound, extremely analytical, revenue-focused, technically literate, an excellent communicator, and an effective leader of teams.
Requirements
Customer Empathy / Product Sense: You can figure out and incorporate the needs of different types of customers. You demonstrate product instincts that are right more often than not
Business Minded: You demonstrate high-yield business acumen & model outcome over output thinking. You are equal parts analytical & creative and you always focus on what matters.
Analytical: You are comfortable writing SQL, and understand most tables & visualizations/graphs without translation. You understand how to structure analysis and use data to inform decisions
Technically Strong: Capable of learning complex technical systems, integrations & dependencies. Capable of ranking technical tickets by approximate build time
Experimentation: Experience in experimentation and lean testing to drive decision-making forward. You do not need to start by building the perfect product and are comfortable with "ugly" / "embarrassing" MVP's for the purpose of learning.
Communication: You deploy frameworks and structures to simplify problems for your team and speed the time to solution.
Leadership: You are empathetic and kind and demonstrate a servant leader mentality.
Overall Requirements
5-8+ years of product management experience
CS degree preferred
MS/MBA degree preferred
Compensation
The first-year cash compensation for this role is targeted at $180,000 to $240,000 in the US and $140,000 - $210,000 in Canada. Multiple factors, including candidate experience and expertise, determine final offer amounts and may vary from those mentioned above.